Boot lid
Boot lid
I had never removed the boot lid cover, so first I checked how the interior of the boot lid was and saw what could be a potential problem...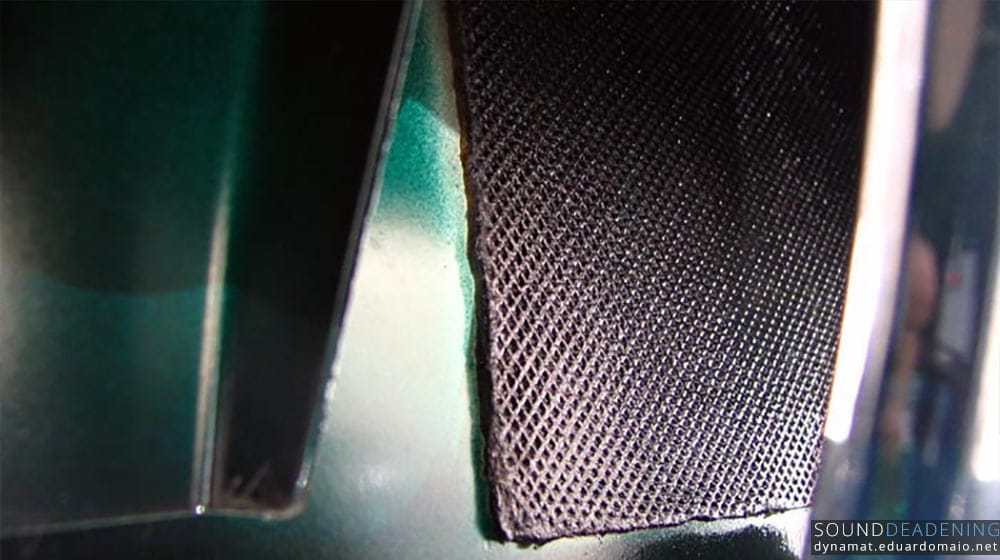 On other places were I found deadening material applied it was flat, this isn't and I wasn't sure if Dynamat would stick properly. So I used a small piece of Dynamat and applied it on top, no issues.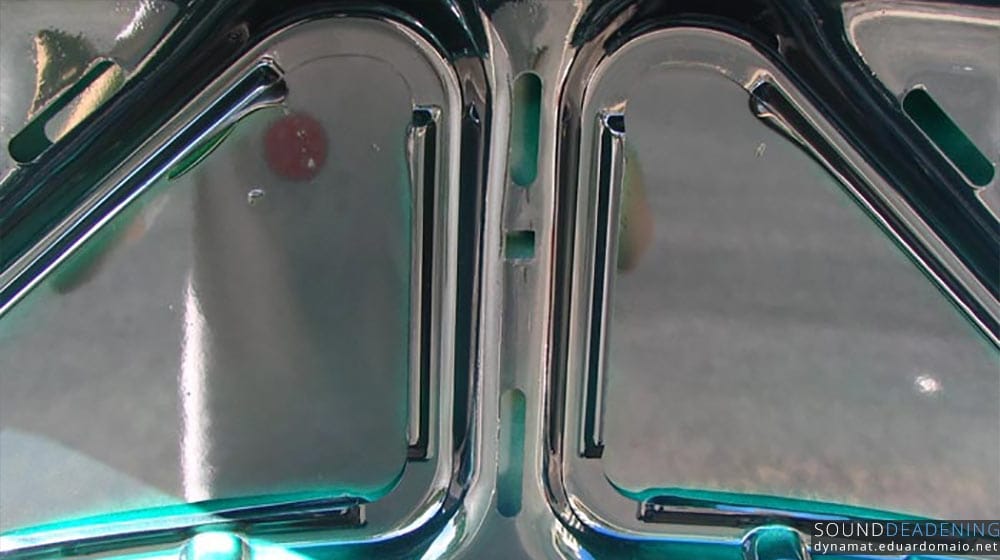 I have cleaned the boot lid and started to apply Dynamat Extreme. Just a quick side note, I'm not being careful about the final aspect when Dynamat is applied, since it will not be visible, so it's normal to see some odd shaped bits and pieces. Also this allows me to save quite a lot of material that would go to waste.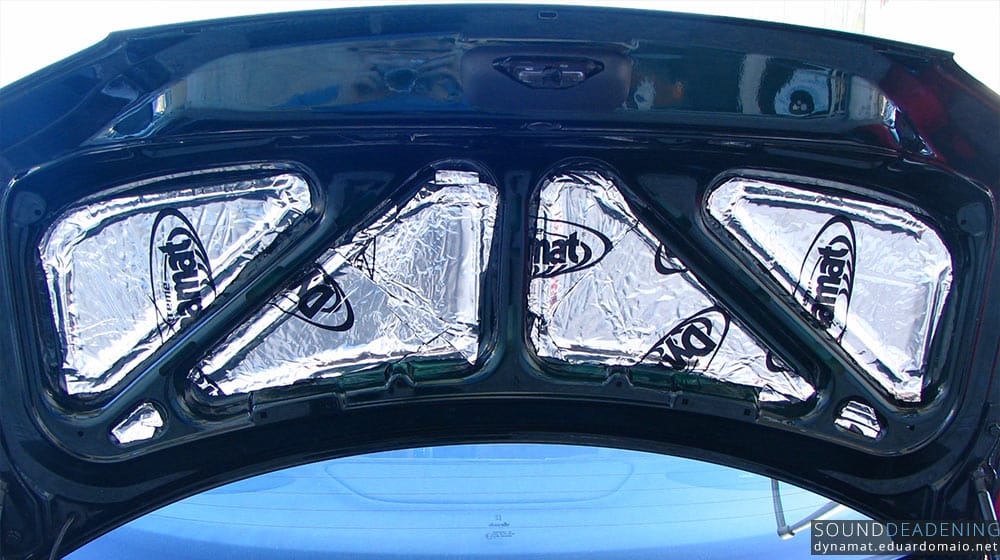 After this I could already see some changes in the way the boot closed, similar to the effect noticed on the doors. It feels solid.
Boot lid cover
Brax eXvibration was applied to the back of the boot lid cover. This is similar to the steps taken with the door covers, but I took a few pictures so you can see how the eXvibration looks.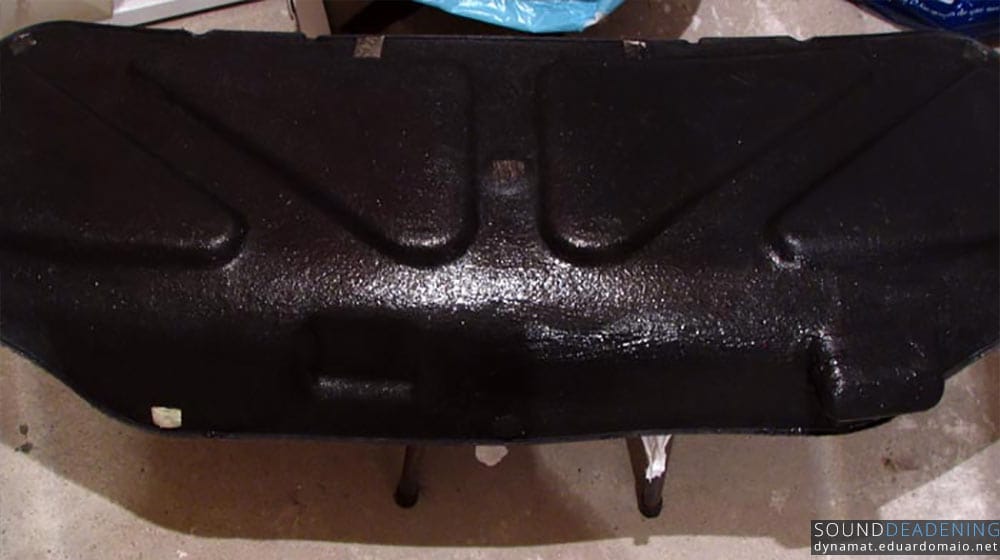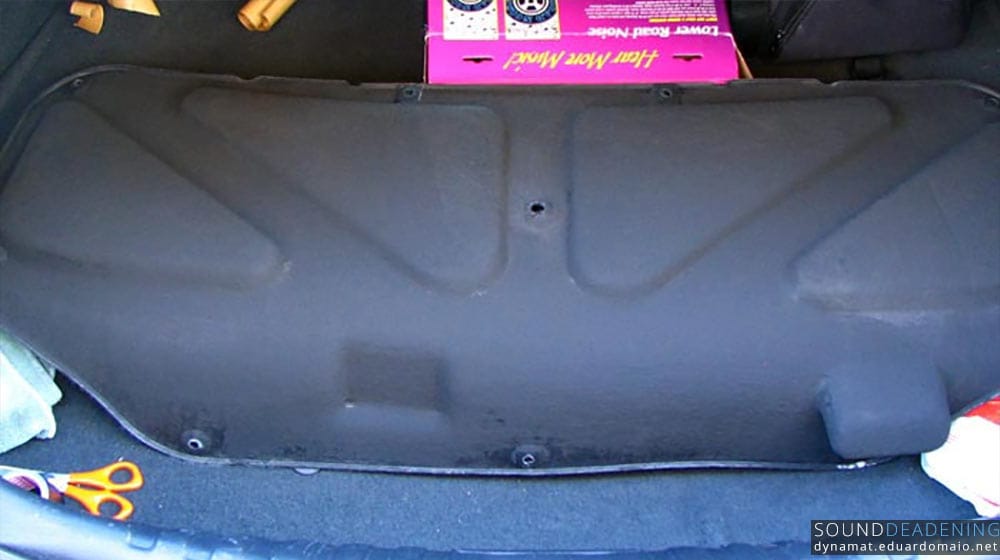 The last picture was on the next day has it takes quite a while for it to be properly dry.
Boot lid outer skin
The outer skin is hard to reach, but it's where the OEM deadening material was applied. Must have been hard do put it there as it doesn't look that malleable.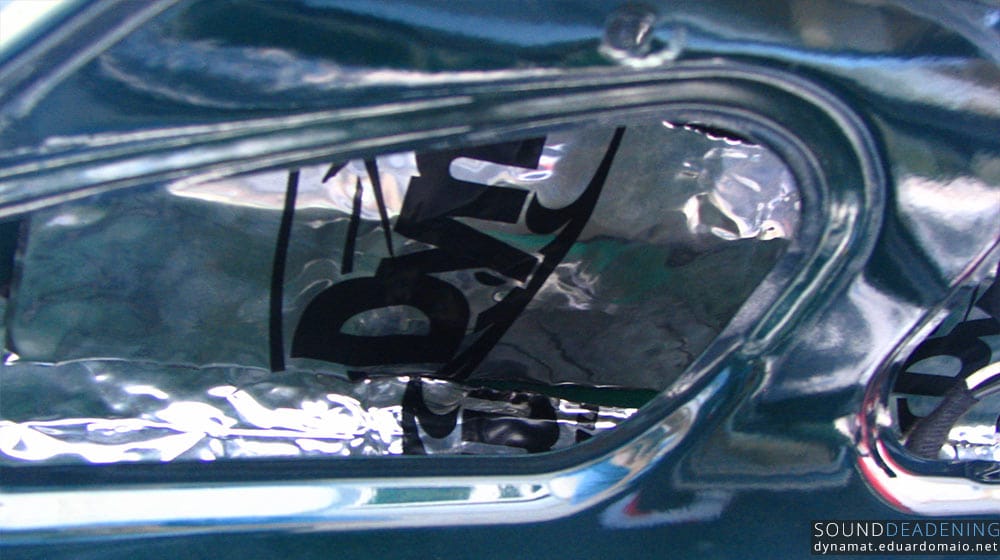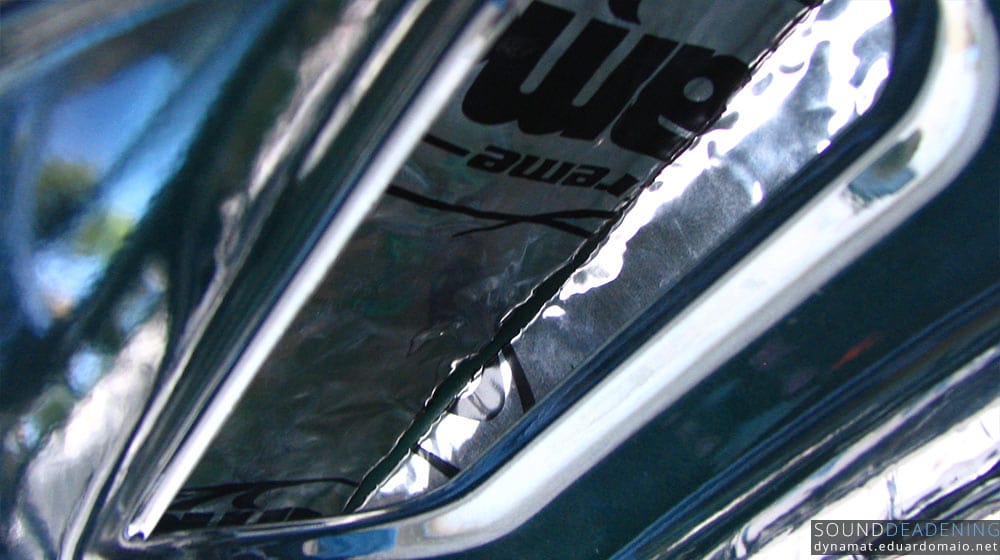 End result
After all this work it was just a question of putting the door lid cover back in place and work done.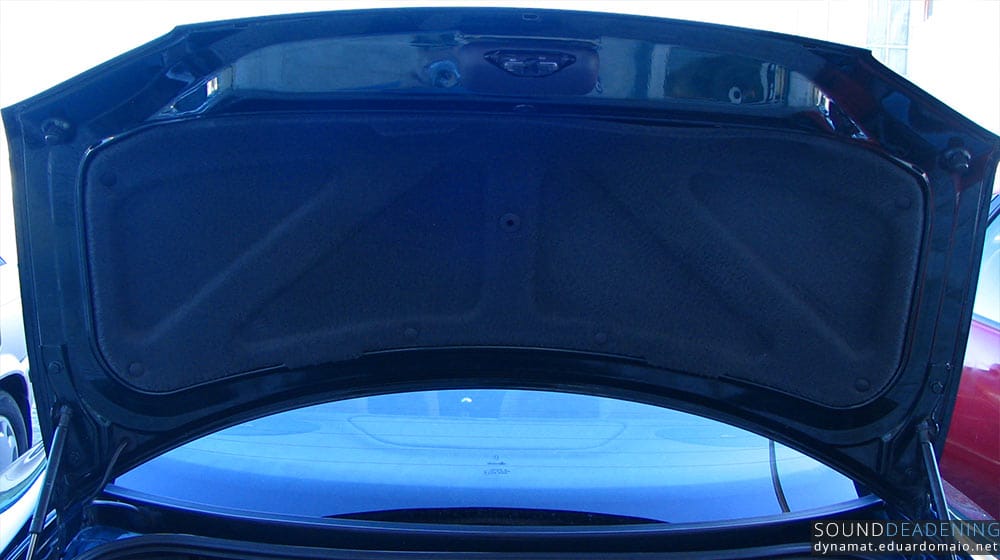 The boot lid feels now solid and a lot of the sound from the speakers was "leaking" to the outside thru the boot. Now that's gone.
Peugeot 406 Coupé
Done in 24 of July, 2007