Opel Ampera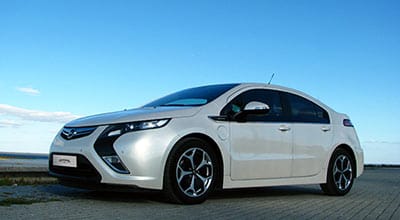 The main source of noise in a car is the engine. With an electric car there is no engine noise and car manufacturers put some extra effort in making the interior of the car as quiet as possible. So much that the Ampera is almost as quiet as the C6 after deadening.
The Ampera has an electric range of 40 to 80km on one charge, after that a 1.4 liter petrol engine extends the range up to 500km.
In electric only mode is whisper quiet, only with some wind and rolling noise present. The petrol engine is only intrusive when accelerating hard. A very good start to what could be my quietest car so far.