Citroën C6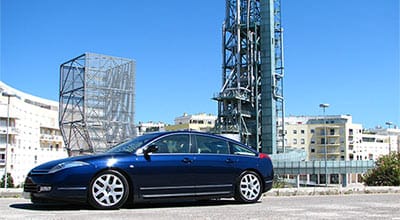 I bought the C6 as a replacement for the 406 Coupé. The car was bought in the 2nd of June, 2012.
It's the 2.7 HDi V6 Exclusive in Bleu Mauritius with the Wadibis interior. Unfortunately it's a diesel, but I really wanted a C6 and I couldn't find a petrol one in Portugal.
The car was quite silent as it is, but not as silent as the 406. The idea was to keep it without any deadening, but the drivers side door limiter needed to be replaced, and the door card had to come off, so why not add some Dynamat?
The car was sold on November 17, 2017 and the project was never finished.