Adding Dynamat to the bonnet
On the 406 I started the deadening by the doors, that's were you will feel the biggest difference in terms of noise, and ended on the bonnet. On the C6 I'm starting with the bonnet / engine compartment.
The C6 is quite different, it's a very quiet car and the only issue right now is the engine noise, and it's just because I don't like diesel engines. With the engine cover with Dynamat I was able to lower the noise level at idle by about 1dB so with the bonnet deadened I would get even better results as was the case with the 406.
So I removed the original sound proofing and it was surprisingly clean. There is less space available to apply Dynamat when comparing to the 406.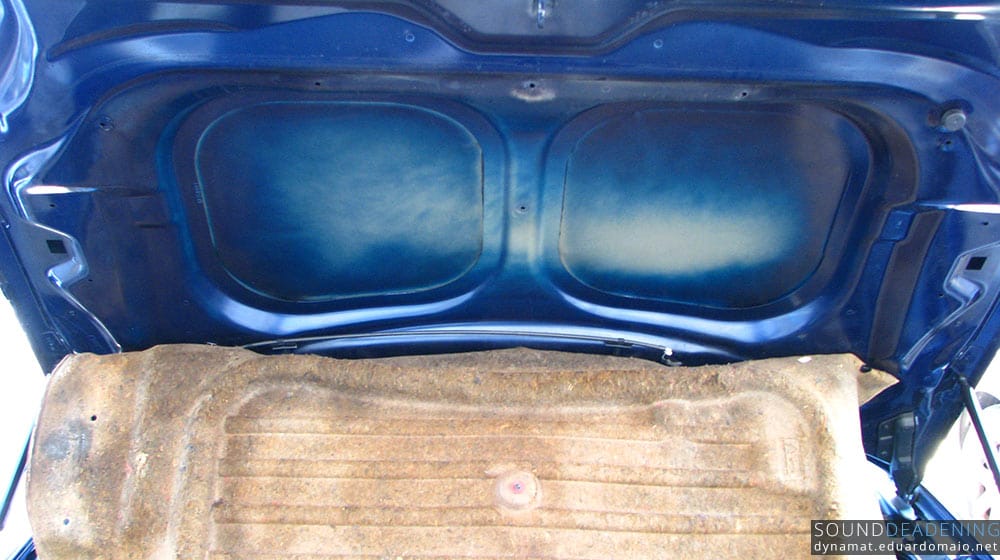 I kept the bottom clips that hold the sound proofing in place to make it easier to put it back in place alone. After a quick clean to remove any oil and dirt I applied Dynamat.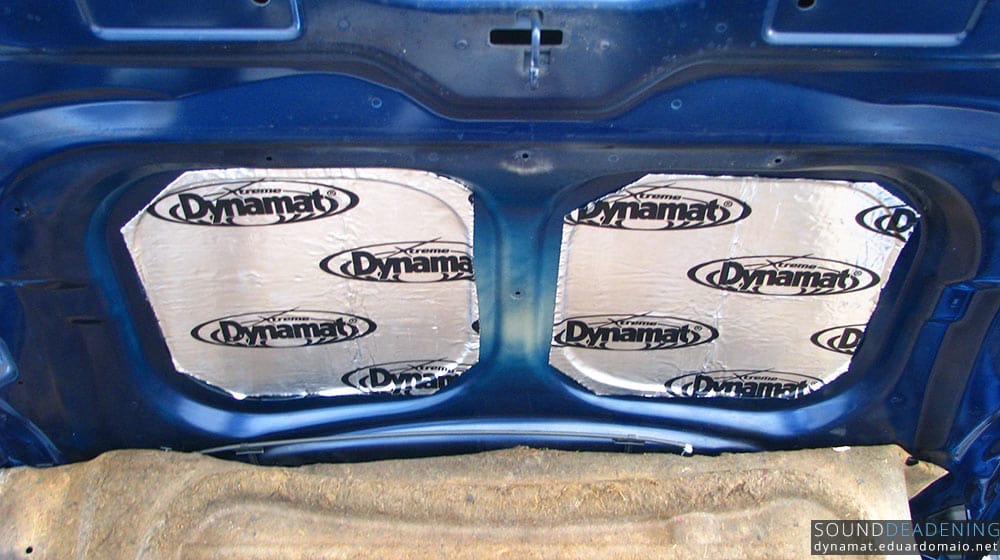 With the sound proofing back in place you can't see any Dynamat, looks stock.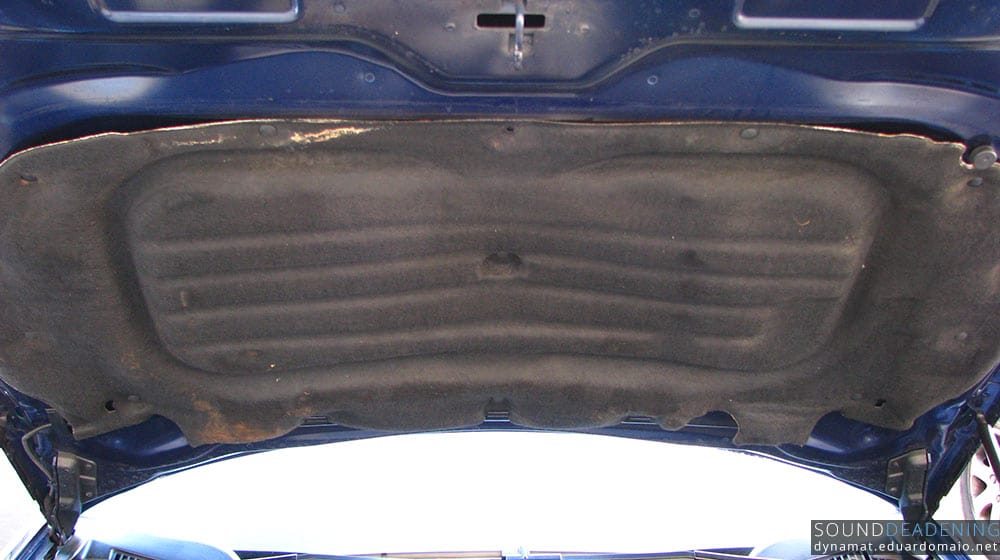 In the bonnet and the engine cover I used almost one entire sheet of Dynamat Extreme, so 900g added, round numbers.
Now the results. With the engine cover with Dynamat the sound meter was oscillating between 45 and 46dB, now stays at 44dB on idle. Now the engine noise is very low and the only sound that stands out is the turbos when spooling up but even that is very low.
Outside the car the engine noise only comes out trough the front wings and front bumper, the bonnet is silent.
At speed there isn't much difference, the engine is very quiet at speed, but I can feel the engine noise is lower. At 120km/h I would get 65 dB, now the meter oscillates between 64 and 65dB.
A good result, will allow me to live peacefully again with the C6 without hearing that diesel engine noise.
Citroën C6
Done in 13 of June, 2013