Boot floor and rear seats
This is a big area to work with, it's been two days and the work isn't done yet. I took everything out, the rear seats, the boot trim, rear wing cover, parcel shelf cover and the C pillar trim.
It's funny what you find when you take a car apart. I found 55 Escudos, a business card and some candy. Portugal adhered to the Euro in 1999 when the car was sold so I guess these coins have been there for quite a while.
Boot floor - Part II
Since now I had access to the entire boot I could finish the job. Dynamat was applied on the missing areas near the rear seats and then I applied some eXvibration on top of the Dynamat, not so much to add an extra layer of sound deadening but to keep it looking more uniform. The results were nice so I applied two layers of eXvibration, a bit overkill.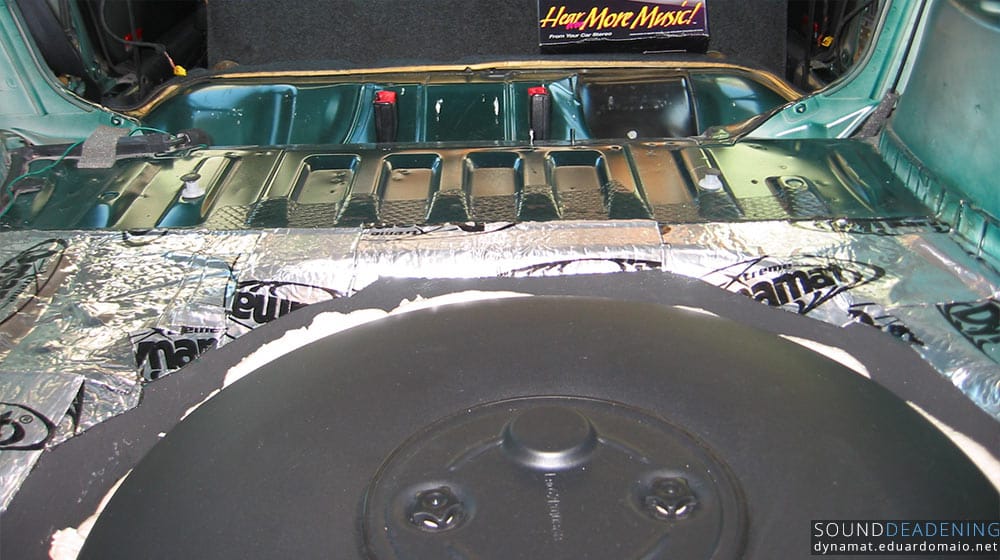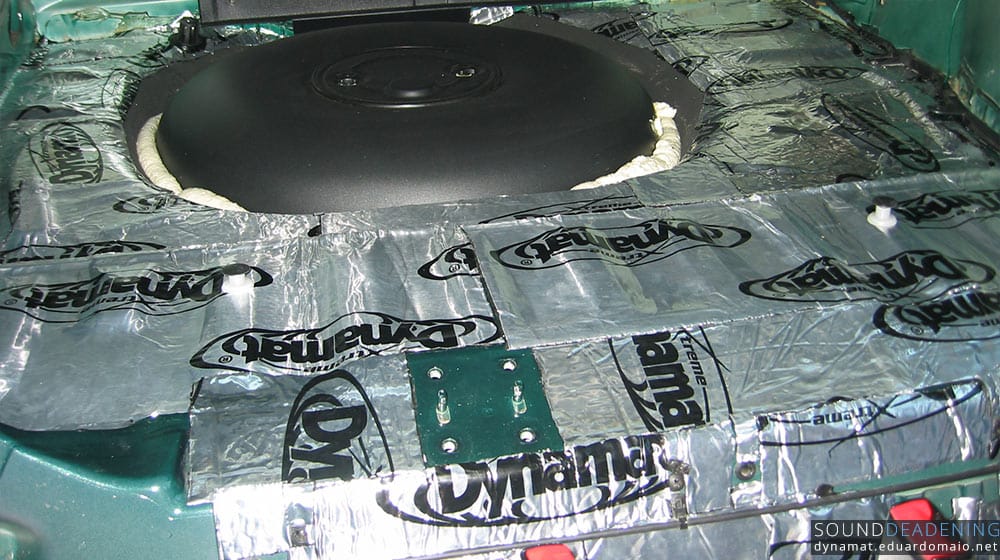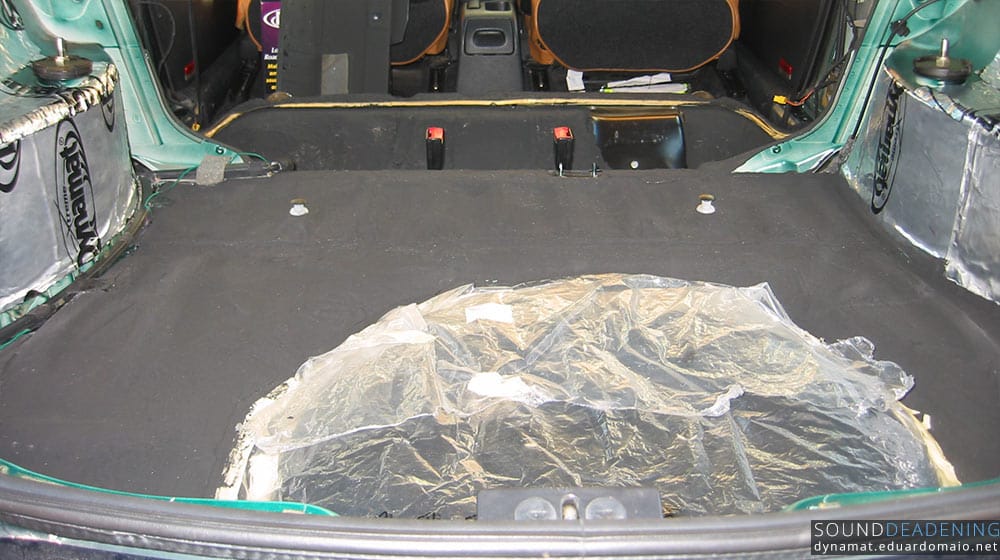 Spoiler alert, has you can see on the top picture some areas already have Dynamat. I have divided the steps by sections to make the work faster.
Rear seats floor
The same was done to the rear seats floor, Dynamat Extreme and eXvibration on top.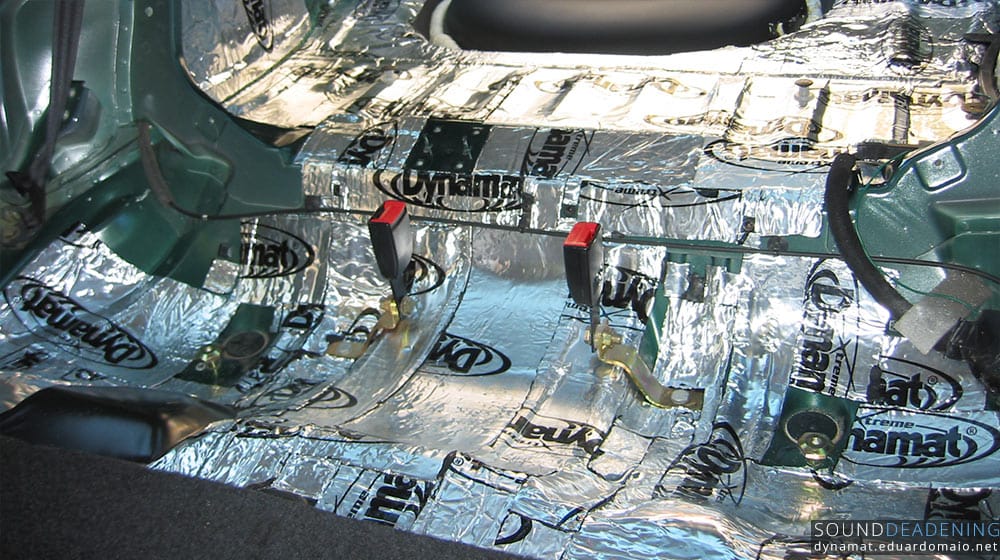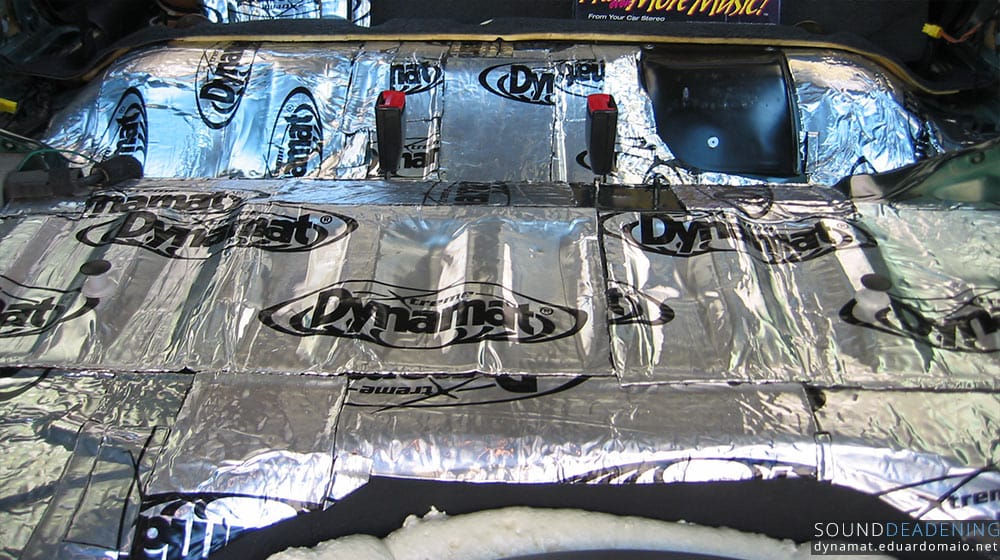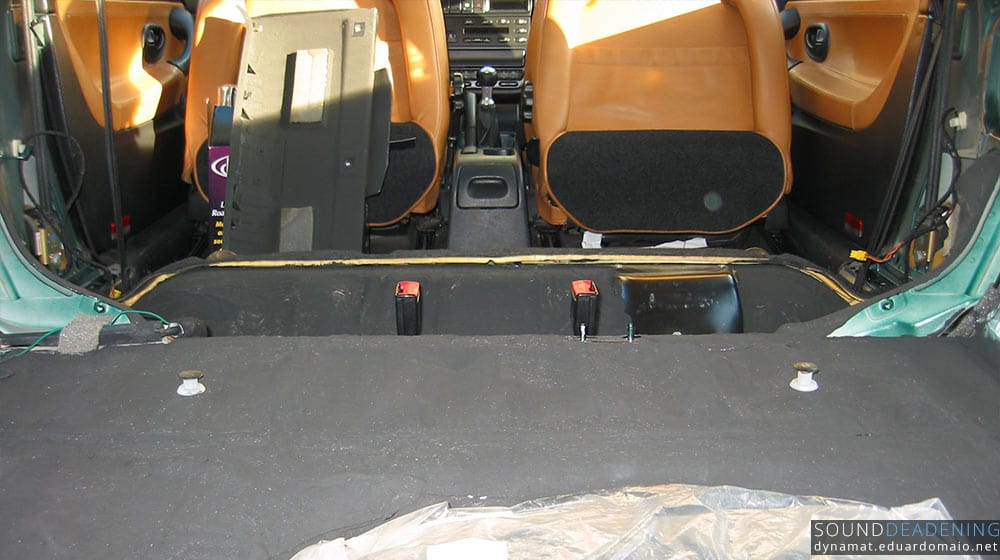 On the rear seat floor only one layer of eXvibration was applied.
Boot side area
Dynamat was only applied to the inner metal, the outside is hard to reach and on one side there is foam applied there, on the other side under the amplifier and CD changer there is already some dampening mats applied.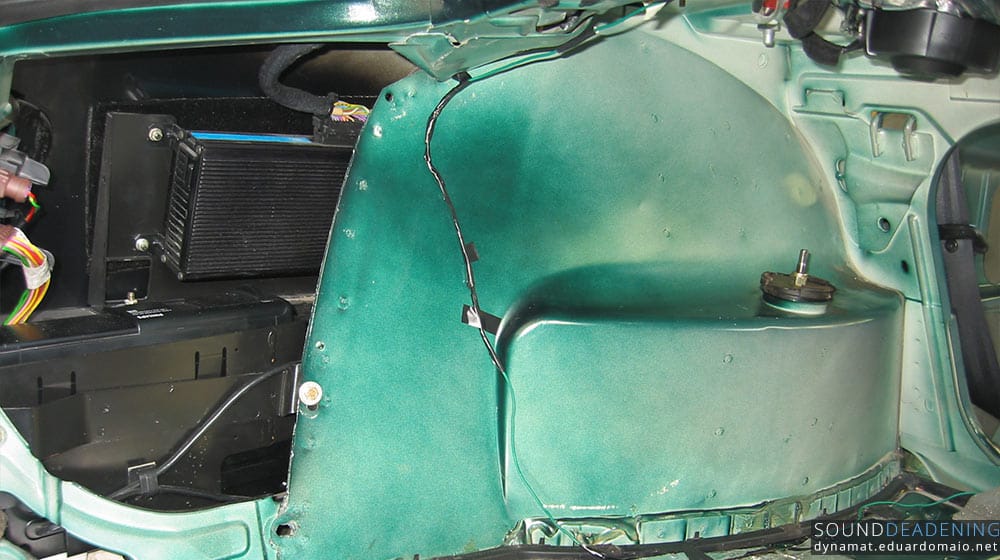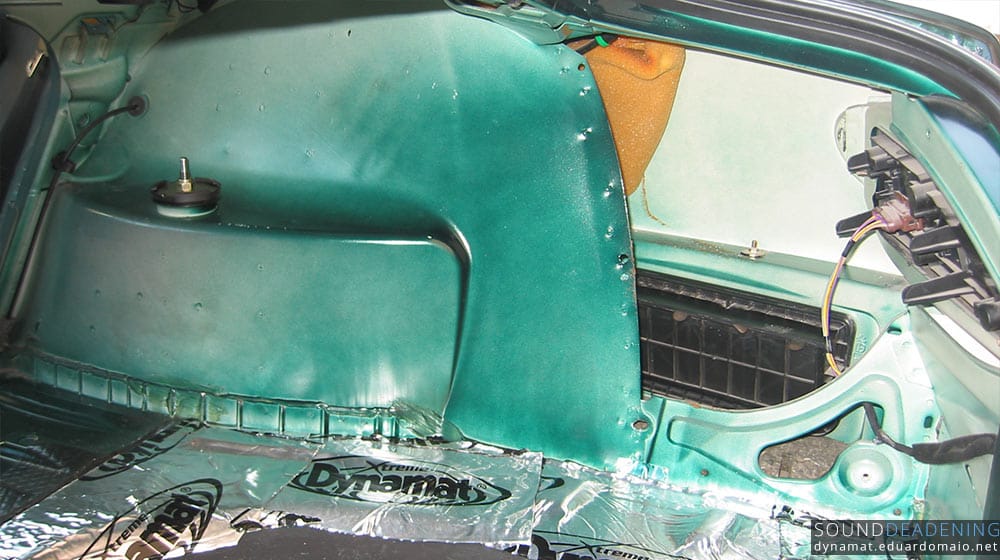 I've only applied Dynamat Extreme on this area as I was adding eXvibration on the side trim.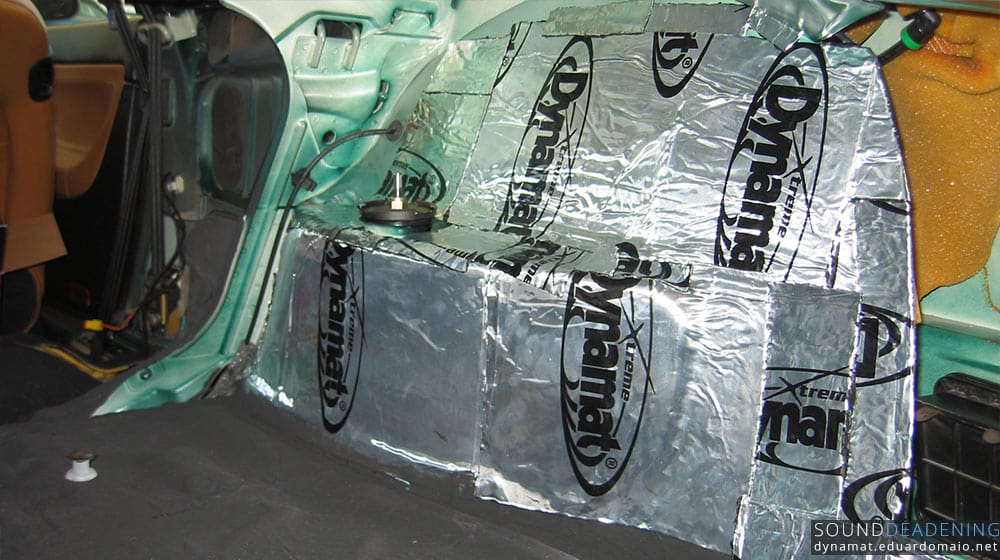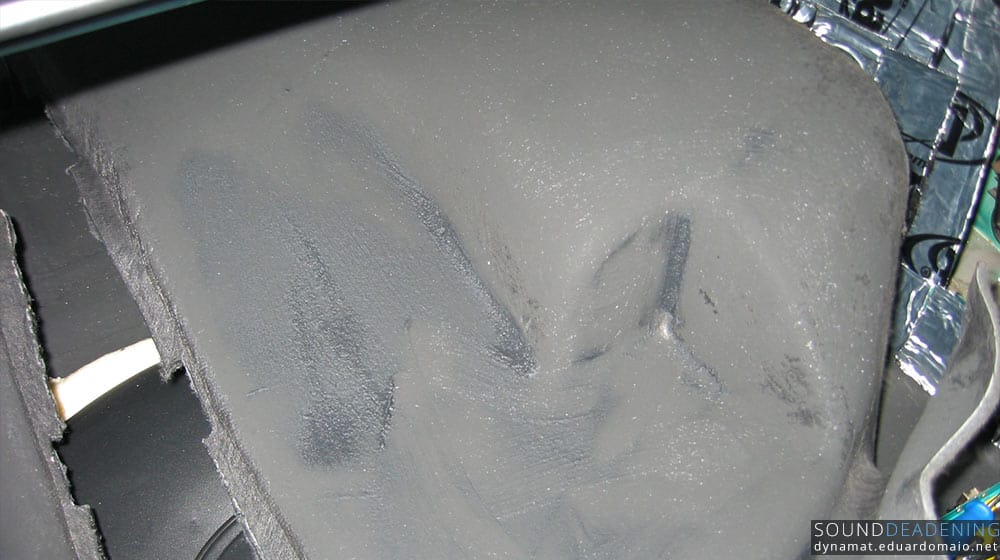 I have applied so much eXvibration that after 3 hours it wasn't dry.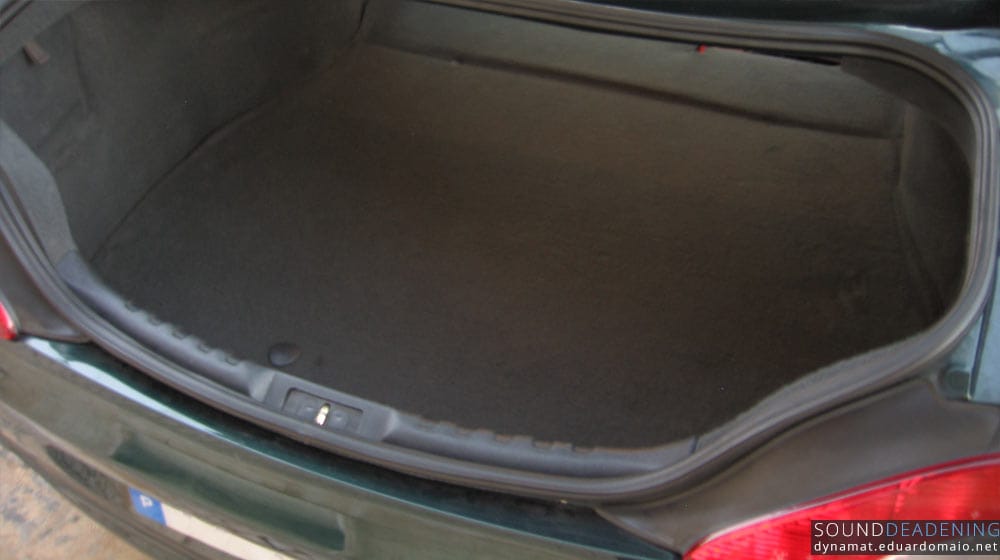 So, the boot trim was put back in place, a quick vacuum to clean it and the boot was done. Next step will be the rear wing and the C pillar.
Peugeot 406 Coupé
Done in 17 of October, 2007