C pillars and rear wing
C pillars
From the A pillars to the C pillars. Since the C pillar trim had to come off to get the rear quarter trim out I went ahead and added some Dynamat, but there was little space with the seatbelt and the cables for the rear window defroster. I didn't apply eXvibration to the C pillar trim.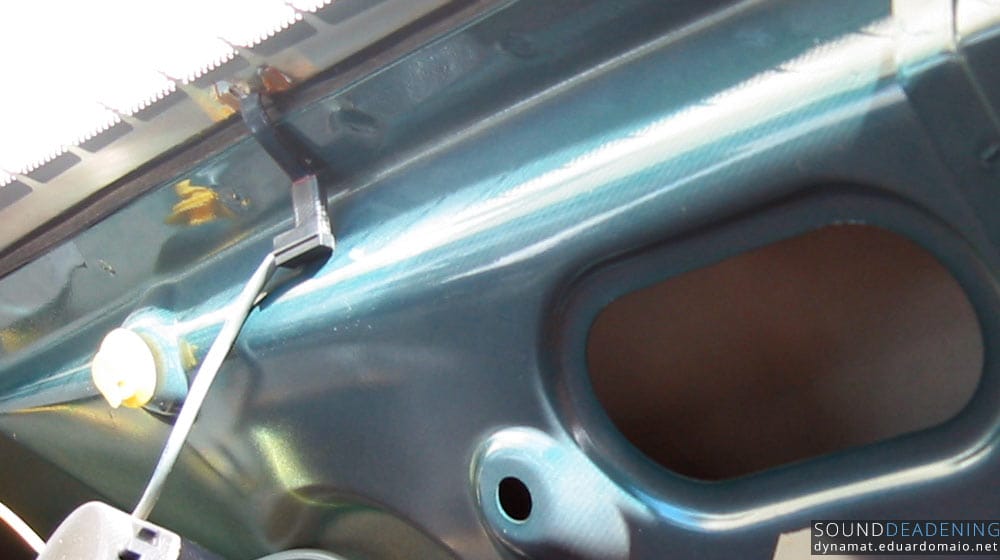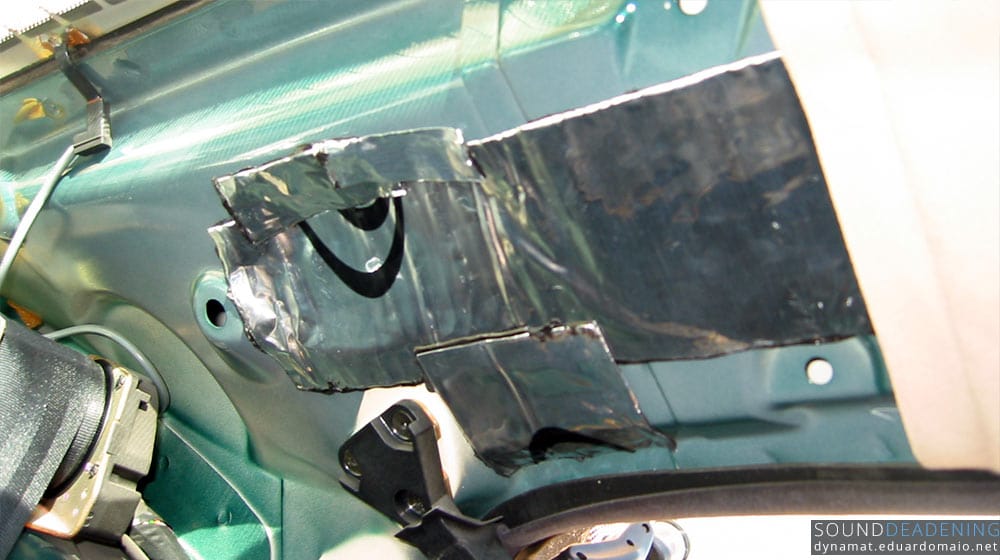 Rear wing
I had never removed the rear wing trim, so I had no idea how it was on the inside. It's actually just like the front doors, so the setup was the same. Dynamat on the outer panel and inner panel and two thick layers of Brax eXvibration on the rear wing trim.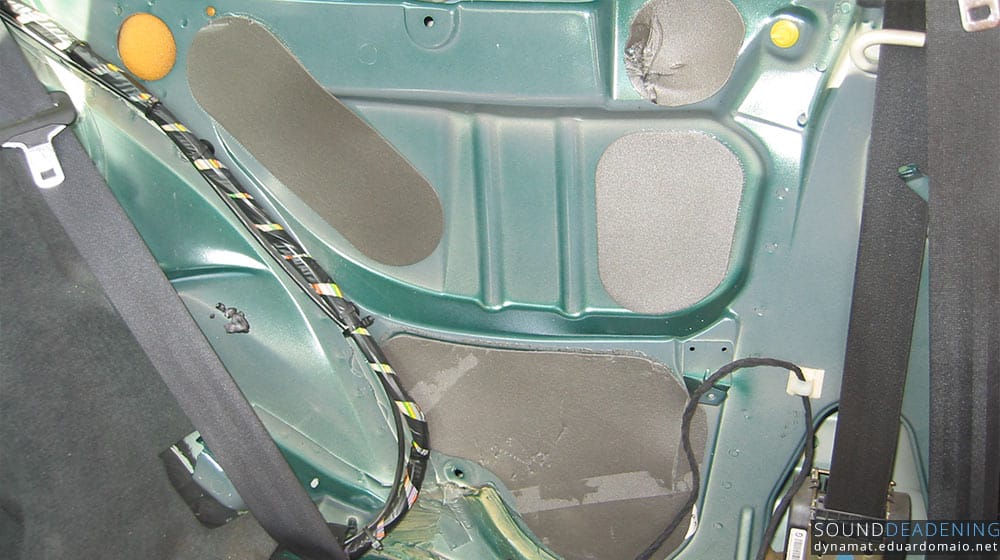 After removing the sealing sheet I could see that the panel was quite straight and I only had to leave space to access the Pininfarina side badge and the side trim. There was also some deadening material applied there.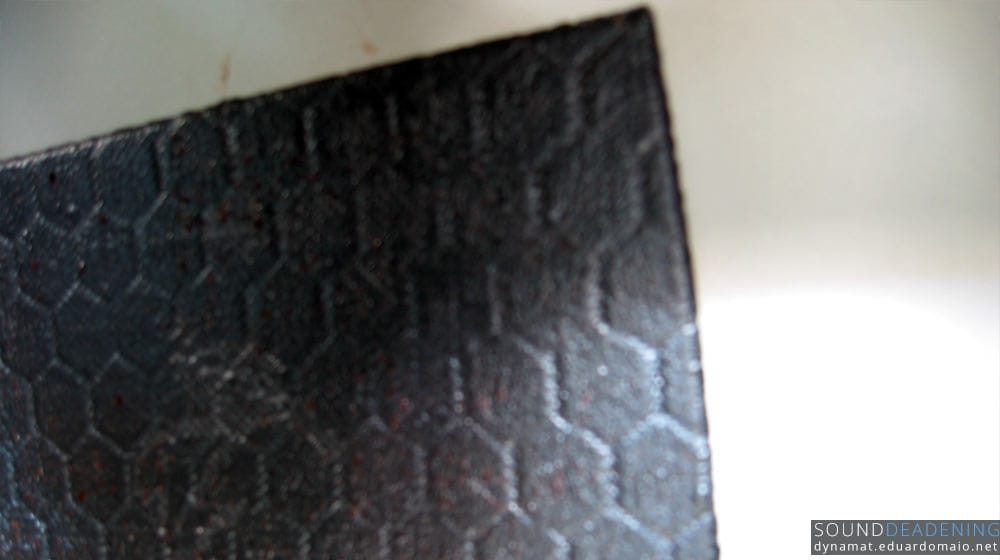 I added Dynamat Extreme on the outer panel and on the wing inner frame that sits above the wheel well to reduce road noise.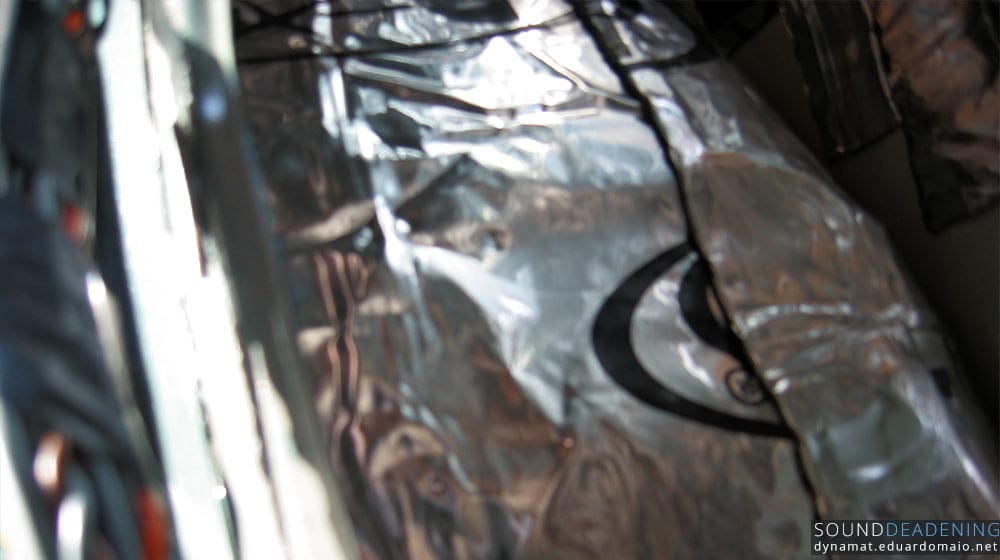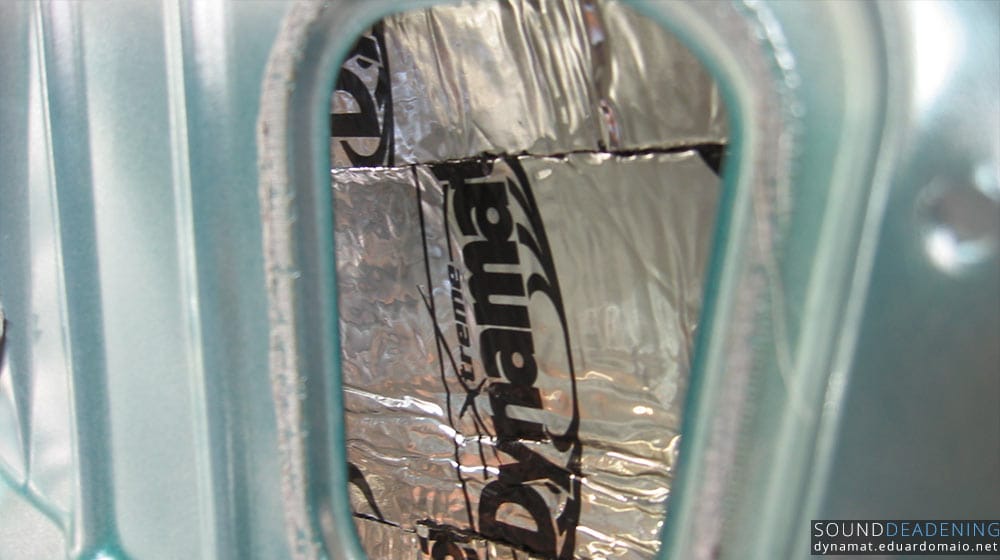 The access was difficult so I had to cut Dynamat in small pieces just to manage to place them inside the rear wing panel. Then I added more Dynamat on the inner rear wing skin. In hindsight I should have added some fabric looming tape on the foam sealing sheet, but there isn't any woofer there to move air around, so no noise will come from there.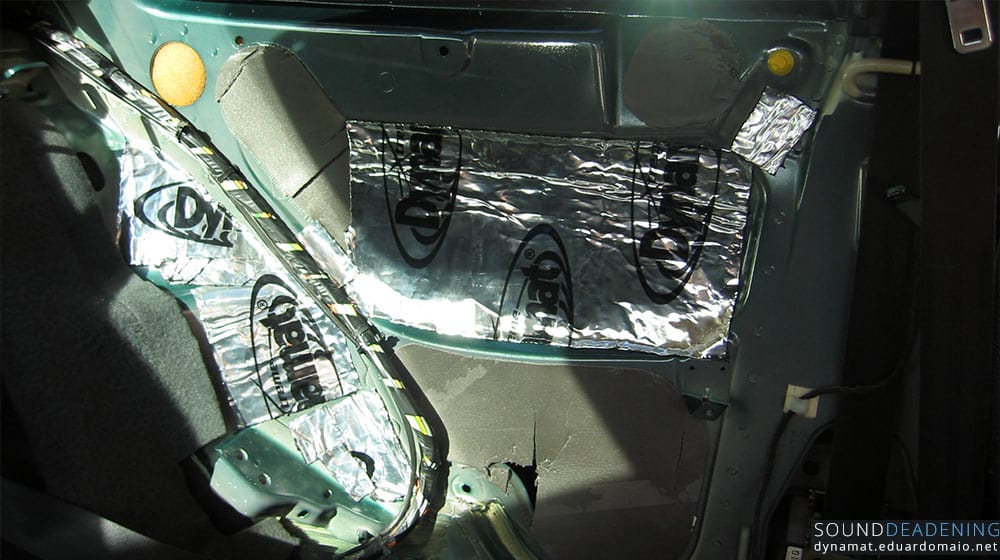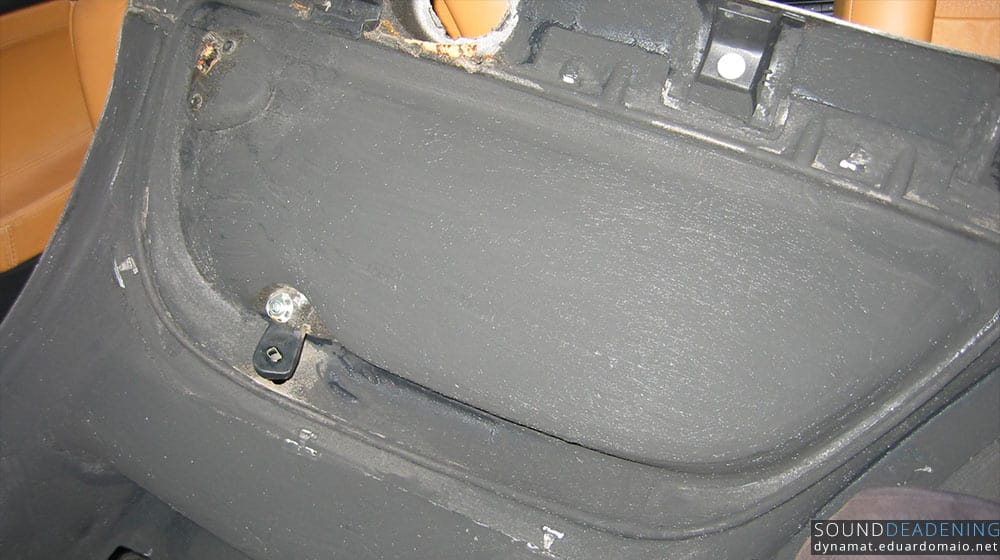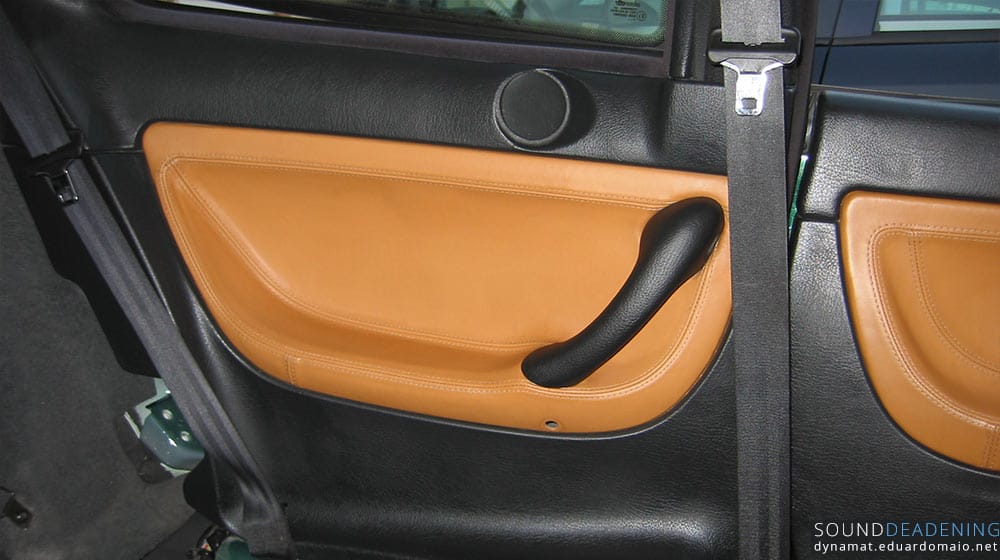 As it was getting late I didn't take any more pictures and pushed to put everything back together. After everything was in place I went for a quick drive and the difference is amazing. Before to listen to music I needed the radio at level 5, now at level 3 I can hear music without any issues and the noise levels inside the car are very low indeed.
Now I only get some external wind noise from the front windows and the B pillar. The engine is still quite audible since there is no deadening done in the bonnet or the firewall.
Peugeot 406 Coupé
Done in 18 of October, 2007