Door cards with Brax eXvibration
The main issue in terms of noise regarding the sound system is at the rear parcel shelf, but when deadening a car you should start by the doors, it's where you will find the biggest difference in the amount of outside noise that you hear in the car.
Brax eXvibration
Brax eXvibration is a viscous product that, when dry, can reduce the noise levels almost as much as some butyl mats when applied in a layer about 3mm thick. Audiotec Fischer, the group behind the Brax brand, says that 1,5kg is enough to dampen two doors.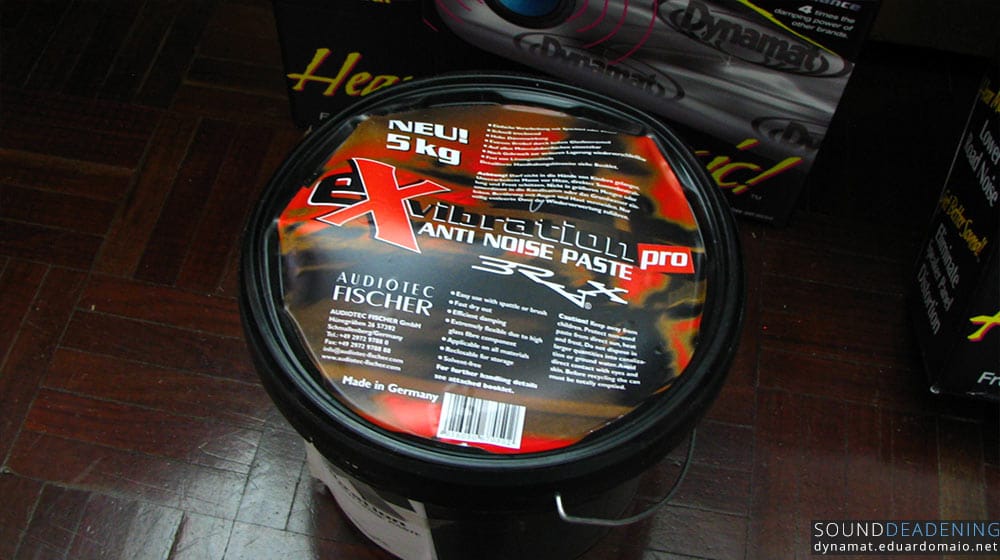 I will use it differently, instead of applying it directly to the door, I will apply it to the door cards and some other plastic pieces.
Door cards
As you can see I do things on the wrong order. The speakers were the same, first I upgraded the back speakers, now I start the sound deadening with the door cards, eheh!
But this time I have a good reason, Brax eXvibration needs a 3 hour cure between layers and the last layer needs 20 hours to be fully dry. So I will do this first and allow it to dry while I apply Dynamat to the doors.
Sorry for the lack of quality, this was done in the basement storage area, so I had little light for the pictures.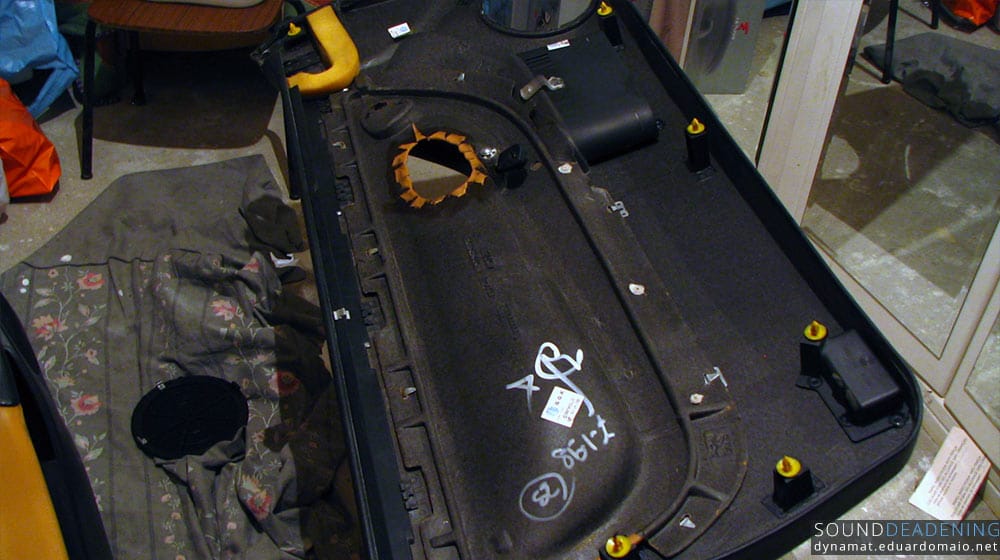 Before applying the eXvibration I removed the speaker grills, door clips and the quality control stickers. The door card was cleaned with a dampen cloth with warm water and a soft degreaser. Masking tape was applied to avoid having the product go where it shouldn't.
The eXvibration comes out easily with warm water when it has just been applied, when it dries you can't remove it without causing any damage. So i preferred to apply less product, better then having the door card or the leather ruined.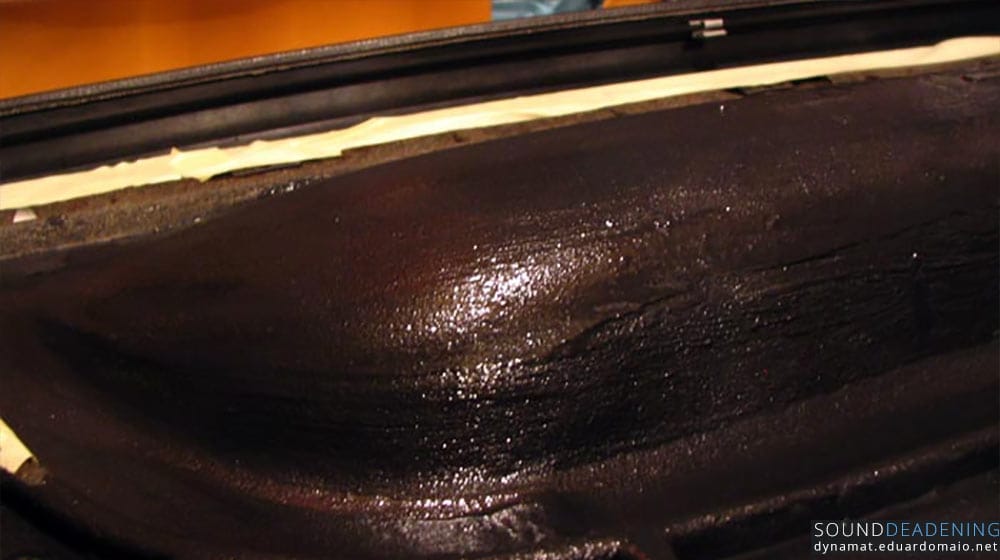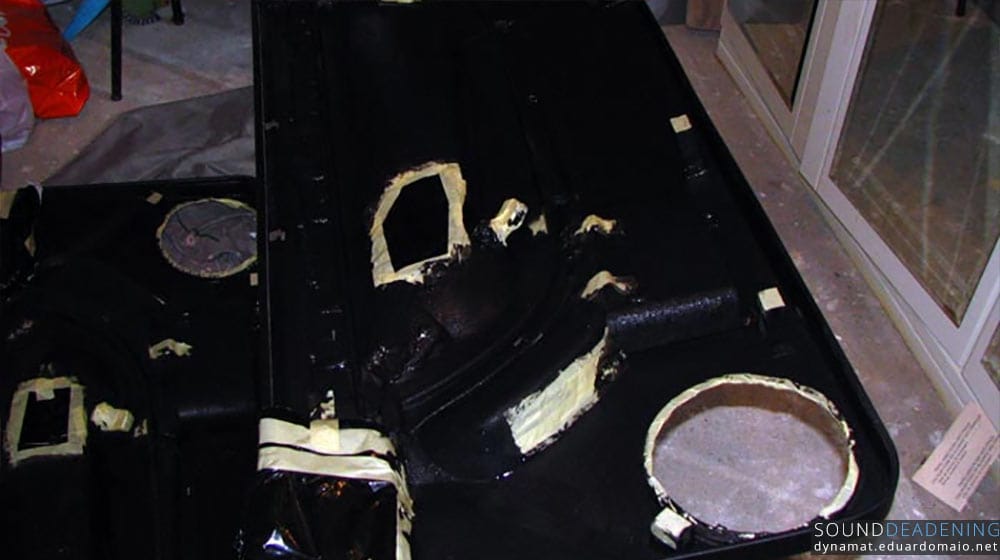 While the eXvibration was drying it becomes spongy and has a matte aspect to it. It makes the door cards feel solid.
Peugeot 406 Coupé
Done in 16 of July, 2007