Spare tire well
Since the car was going to be converted to run on LPG and the LPG tank is placed in the spare tire well I added some Brax eXvibration just to give some strength to the metal, since I can't remove the LPG tank afterwards. It was a very thin layer to avoid taking too much space that was going to be used by the LPG tank.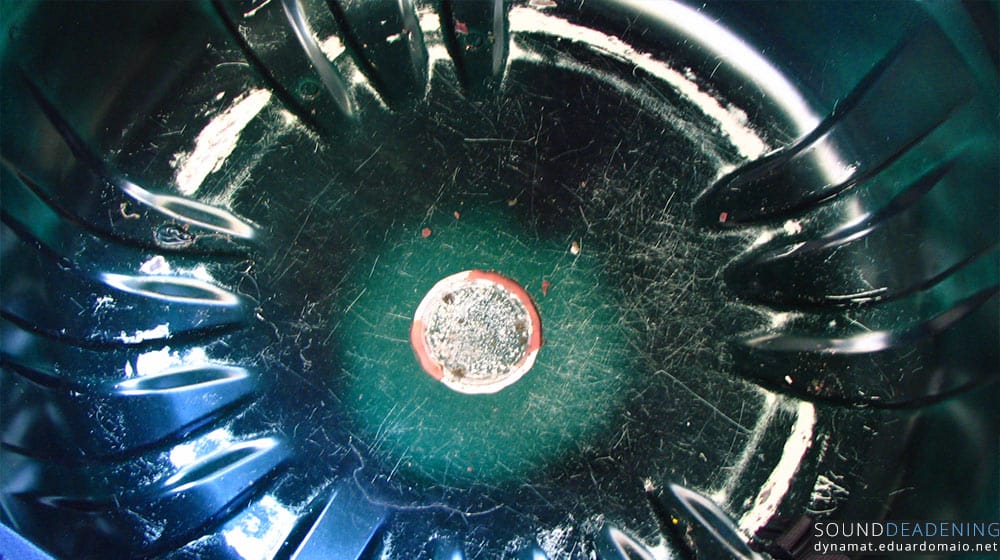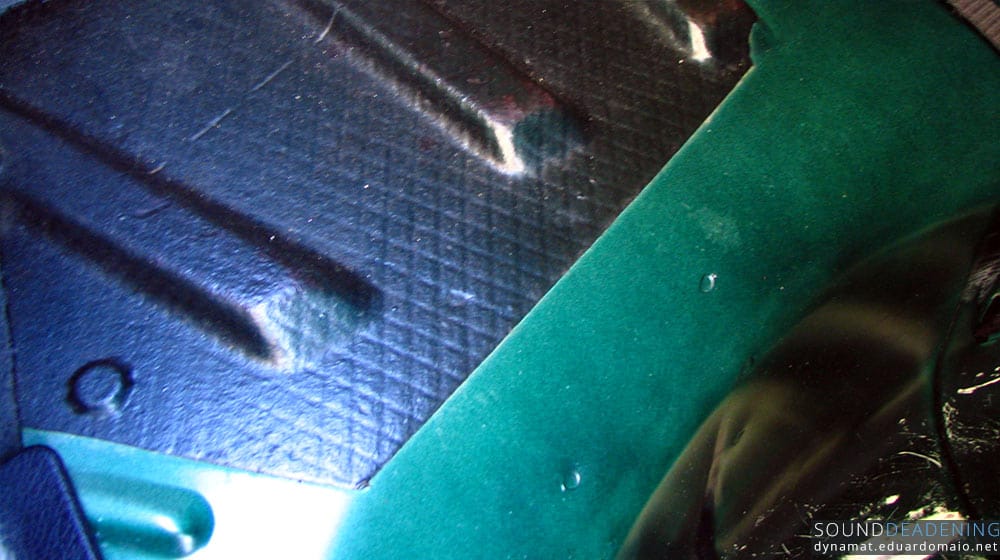 I vacuumed and washed the spare tire well with a degreaser and after drying masking tape was applied to delimiter where the eXvibration would go.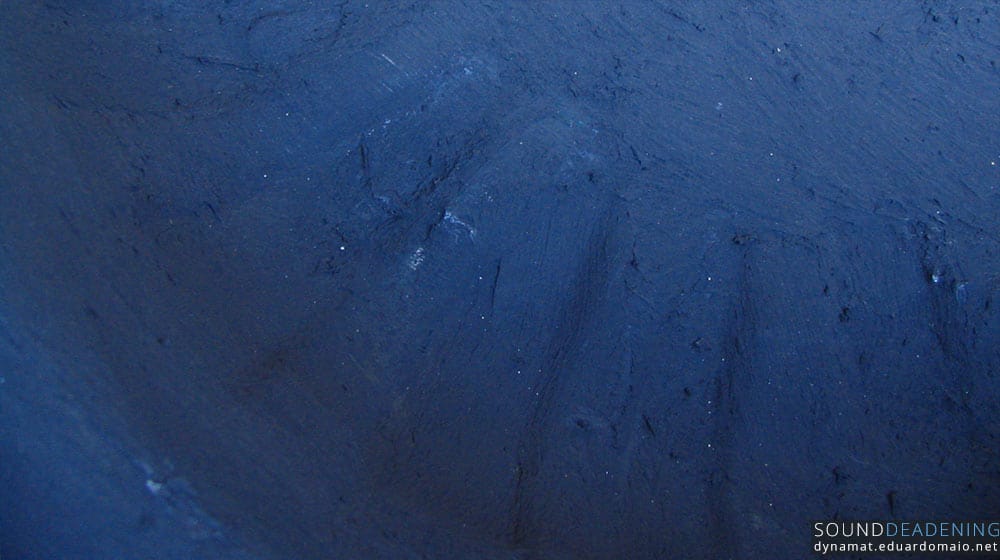 The appearance isn't great. It's quite easy to apply if we do thin layers, but it doesn't look great and feels gritty.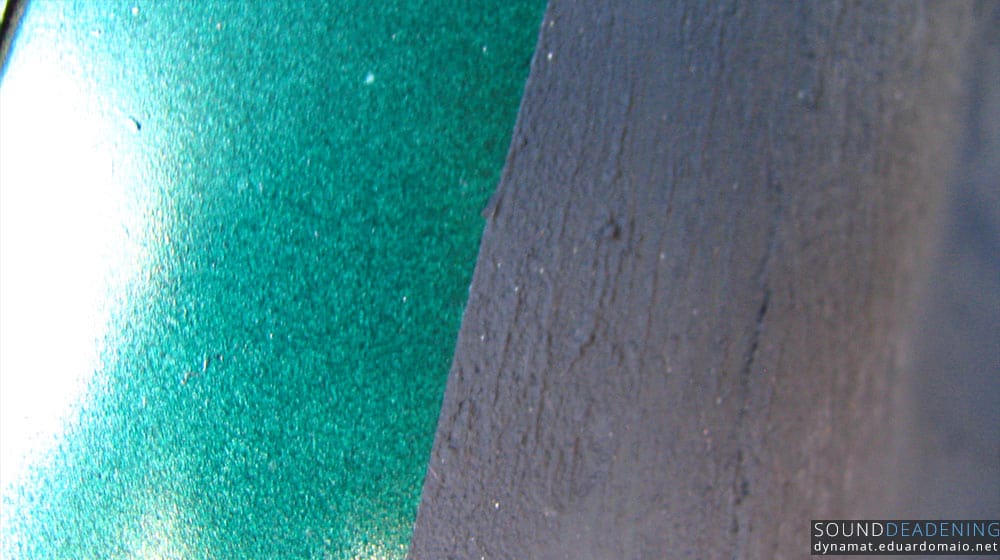 After the LPG install I will finish the boot.
Peugeot 406 Coupé
Done in 23 of August, 2007