Doors revisited
Just like on the A pillars the doors were revisited to apply Dynaliner to increase the sound deadening capabilities of the door and correct some issues with some rattling noises on the doors.
Interior glass weatherstrip
The interior weatherstrip was in a bad shape. The rubber had perished, I added some tape to keep it in place but it didn't last long. The door card is kept in place at the top of the door by this weatherstrip so I bought new ones.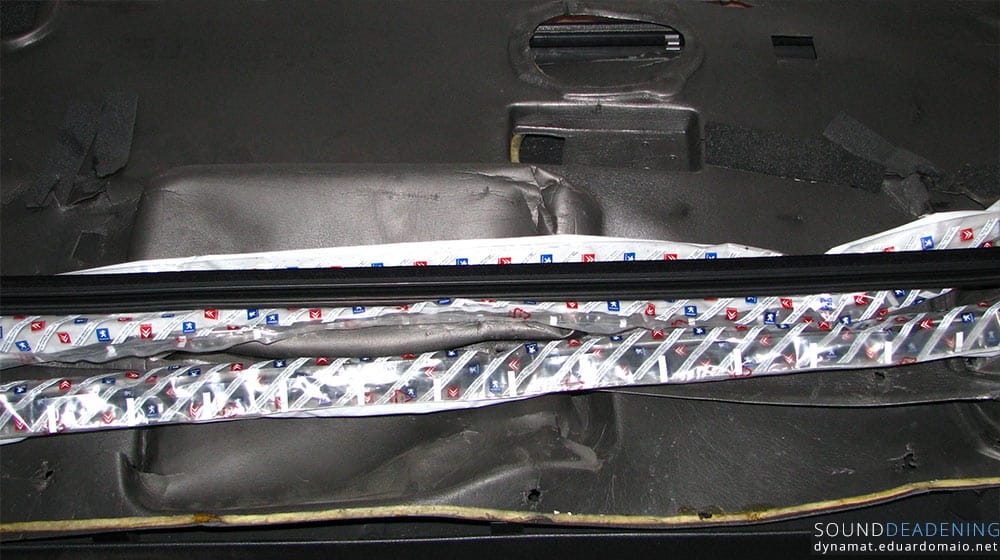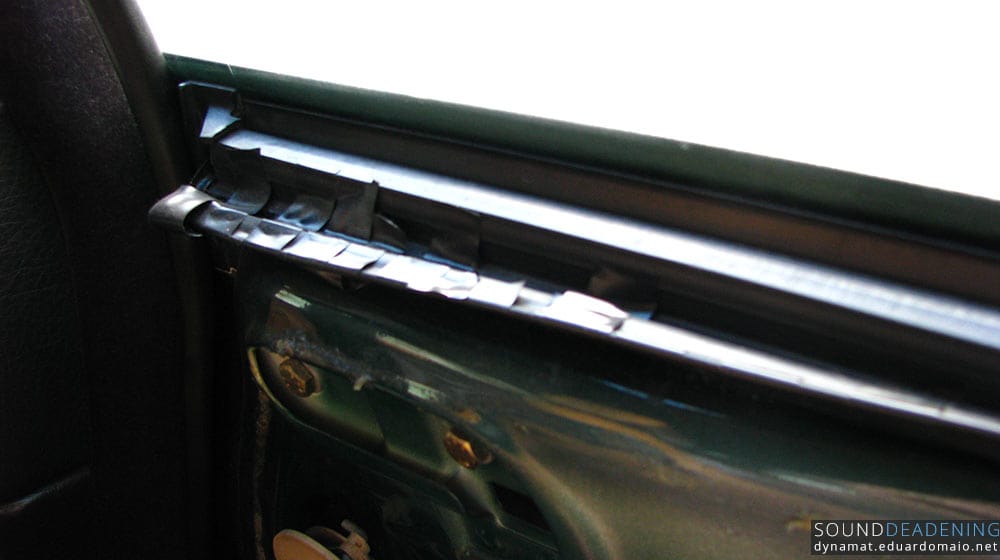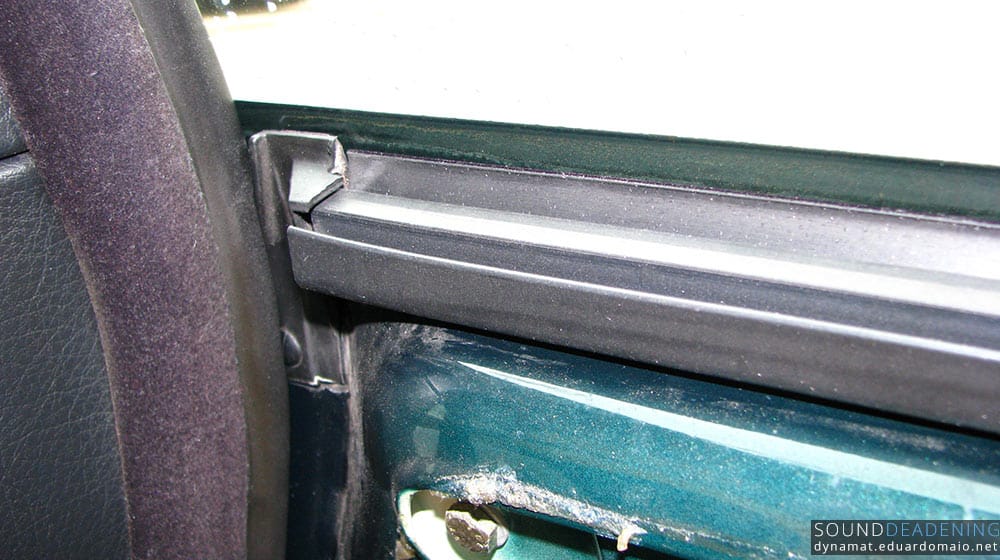 The weatherstrip was changed on both doors.
Dynaliner and fabric looming tape
After cleaning the metal and the aluminum foil on Dynamat I applied another layer of Dynamat in some places and added some more were Dynamat hasn't been applied before.
Dynaliner 1/8" was only applied on the inner skin of the door, the outer skin didn't have enough space for the window move without issues.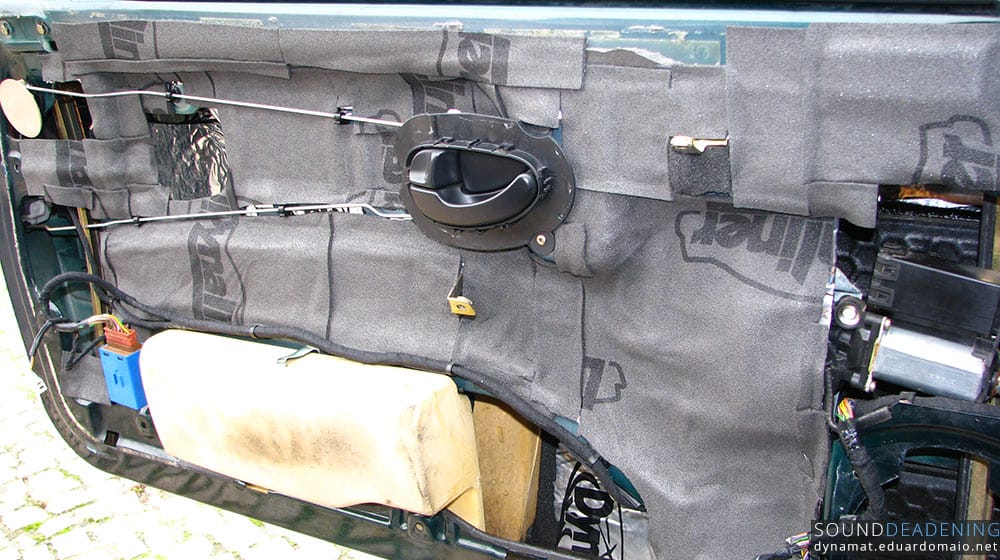 I also added some fabric looming tape on some wires that were exposed, just to avoid any possible rattling since there would be less space between the metal and the door card.
Door cards
The door cards had only Brax eXvibration applied, this was good to reduce some noise, but it wasn't very effective against rattlings. I needed to decouple the door card from the metal to avoid this, so fabric looming tape was applied were the door card clips are and were the door card meets the metal of the door.
Polyethylene low density foam was also added inside the door clip holders to avoid them moving around.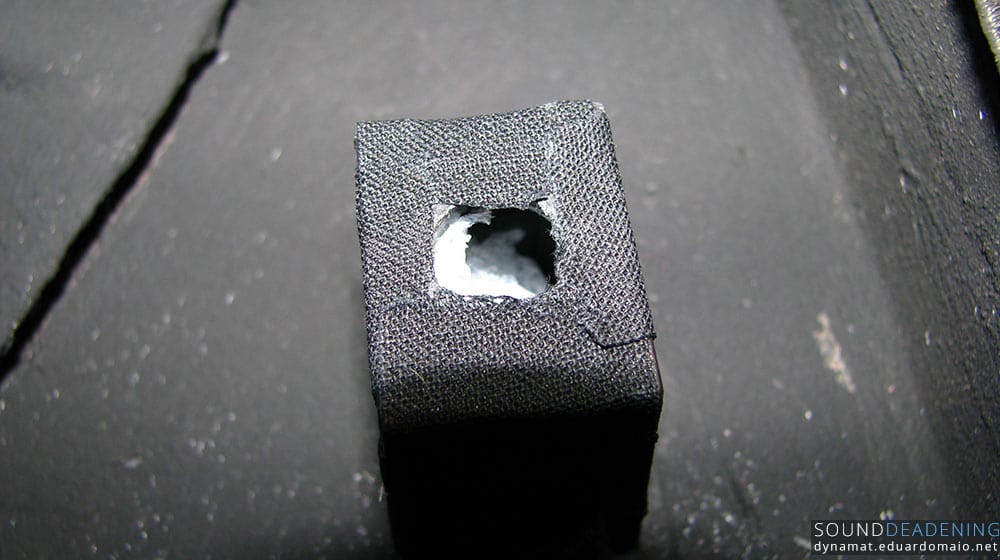 The door card storage pockets were loose and on poor road surfaces they would rattle. After taking the door card out I could see they had unstuck, these are glued in just two places.
Before gluing them back in place I added polyethylene foam around and fabric looming tape to be sure no more rattling noises would come from there in the future.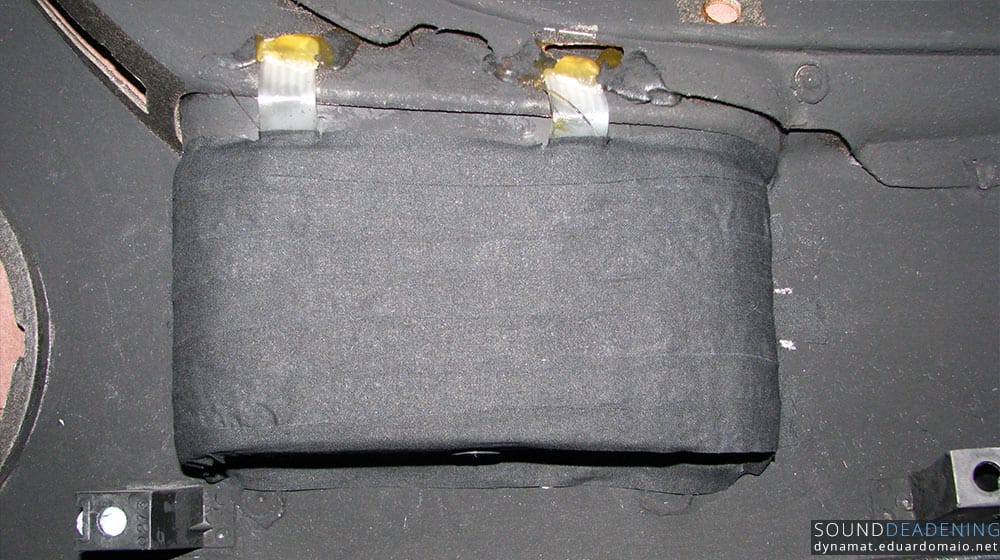 I also added Dynaliner in the door card on top of Brax eXvibration that had been already applied.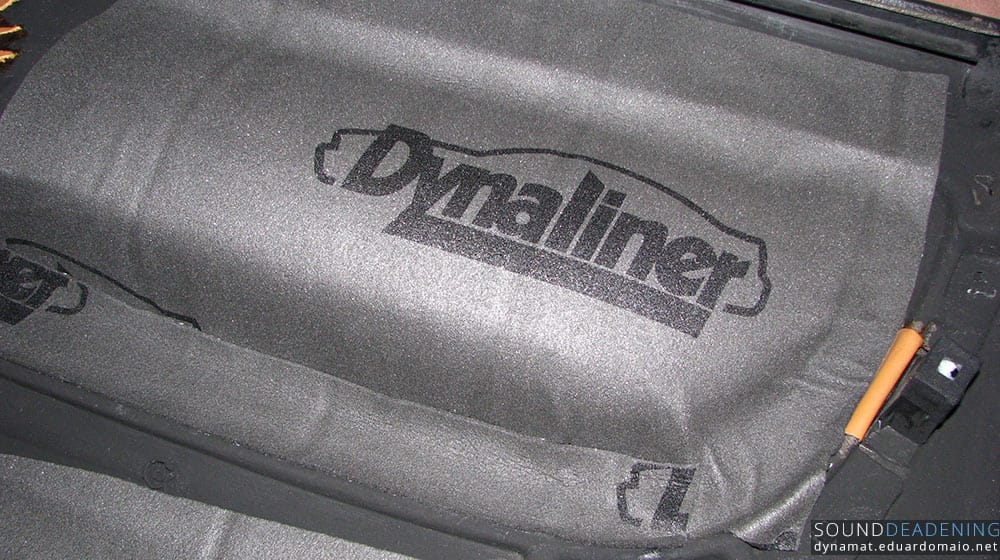 The door feels more solid when closing. The noise from the outside is lower, but the difference isn't very perceptible. The engine noise seems lower and the rolling noise from other cars is much lower, other then that seems the same.
Peugeot 406 Coupé
Done in 29 of November, 2010