Dynamat Extreme on the bonnet
My 406 Coupé has the 2.0 liter engine, XU10J4R. It has a nice sound for a 4 cylinder engine, a bit grunty, and while it's nice to hear it on a more spirited drive, on a long journey on the highway is not so fun.
Removing the bonnet original sound proofing was hard, some of the clips that hold it in place had to be cut and removed with pliers. Maybe it was the heat from the engine, I don't know. To avoid not being able to put it back in place I left the bottom clips holding the bottom of the sound proofing.
This was the space available to apply Dynamat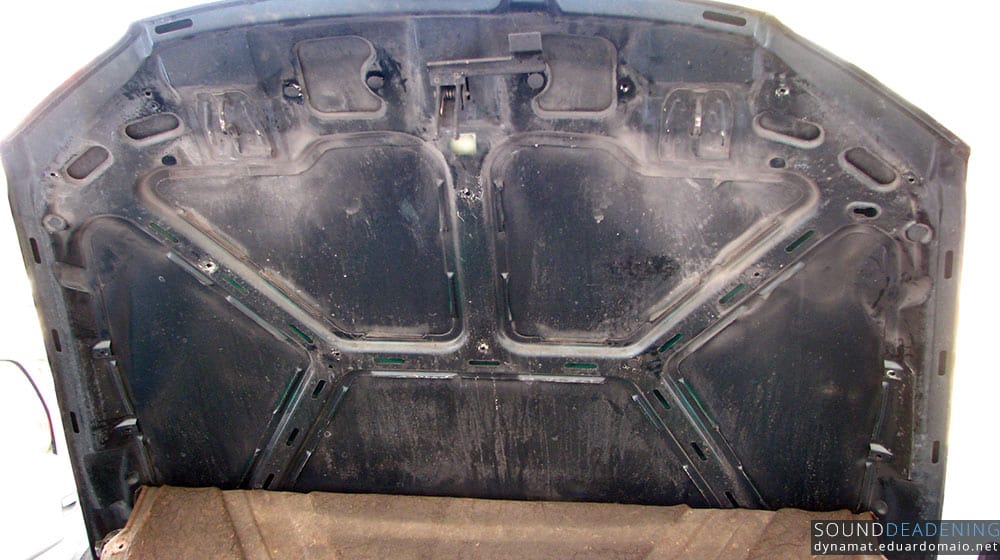 Both the bonnet and the sound proofing were quite dirty. I only cleaned the areas were Dynamat would be applied to save time.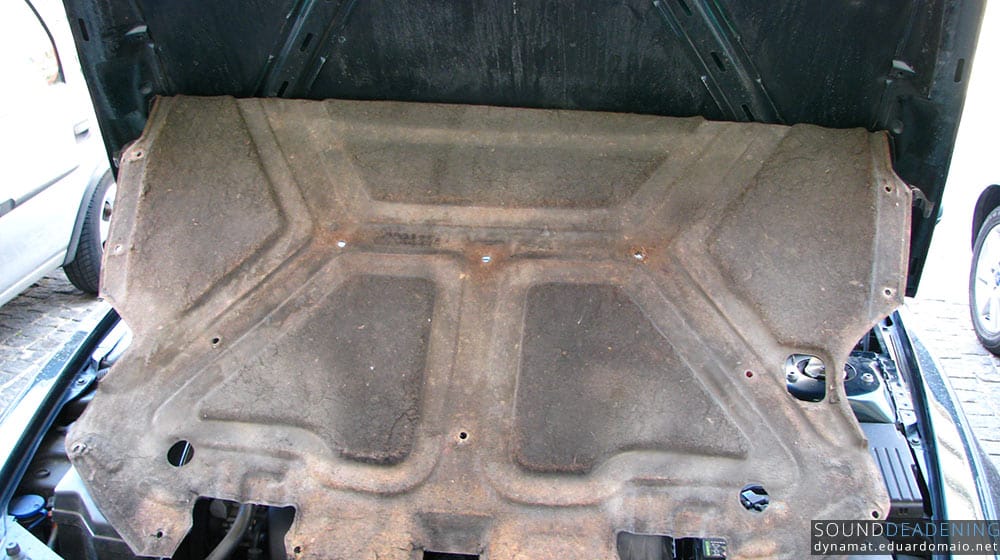 At the front of the bonnet there is deadening material applied. Not sure if it's there to reduce noise or to add mass to the bonnet.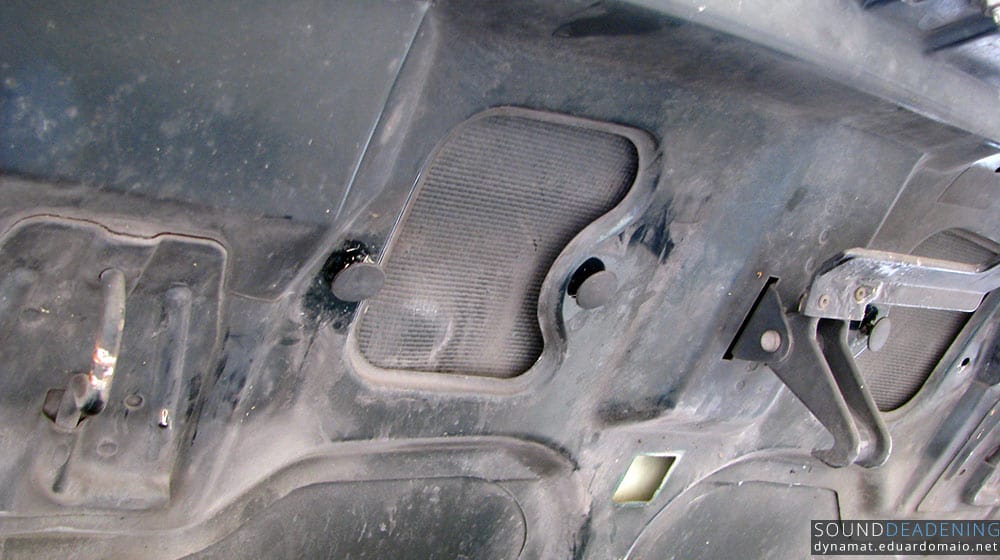 After cleaning and Dynamat Extreme added this was the final result.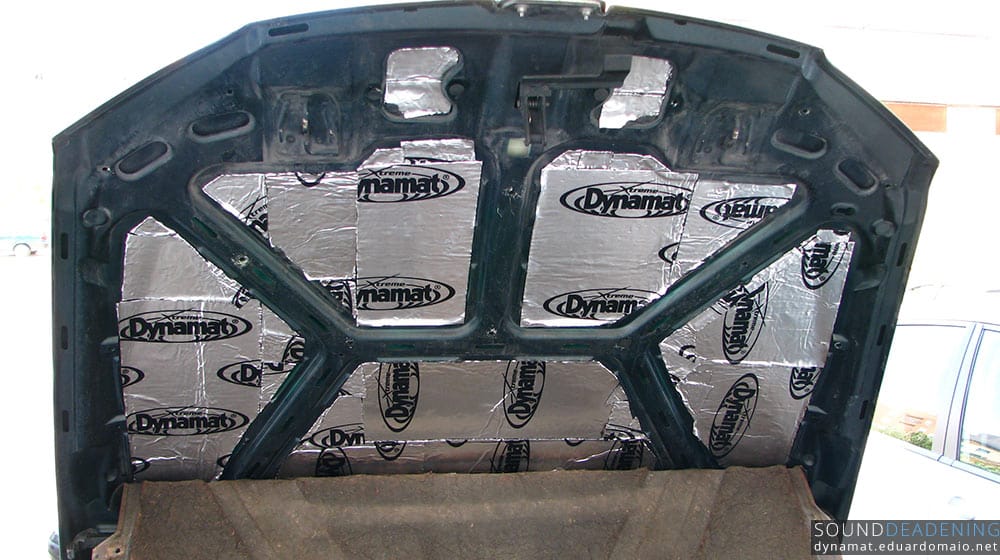 I thought the bonnet would use less Dynamat, this worried me because of the extra weight. The cowl had eXvibration applied when I started to deaden the car but I never took a picture of it.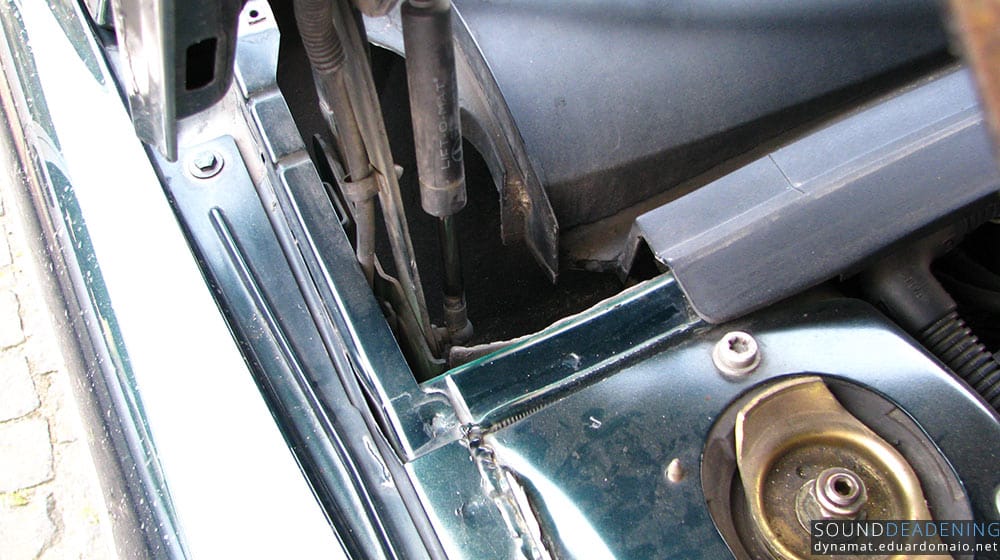 My first experience after starting the car was nice. I had the windows open and only noticed the sound coming from there, no noise from the windshield. Went for a quick drive and the engine noise now only enters the car from the firewall and the floor, were there isn't any deadening material applied. It was weird, I would be driving in 4th gear instead of 5th gear because the engine noise was much lower than what I was used to.
The car is already so silent that it's getting harder to find any differences in noise reduction.
Peugeot 406 Coupé
Done in 8 of July, 2010